With Inventory Low: Will Your Dream Home Need Some TLC?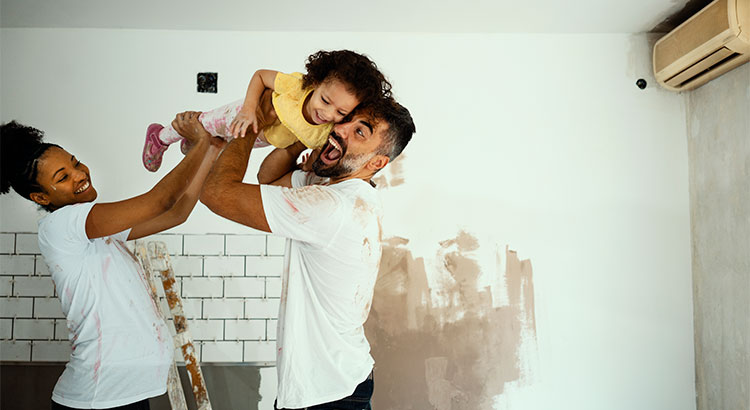 According to a new survey from Move.com, the wave of first-time home-buyers hitting the market this summer has resulted in an interesting statistic. Nearly 60% of buyers searching for a home this spring are willing to consider buying a fixer-upper. Another 95% believe that the projects needed will increase their new home's value! With inventory low, would you be willing to jump on a fixer upper?
Realtor.com's Chief Economist, Danielle Hale, pointed to low-inventory at the entry-level price range for the increase in willingness to renovate.
"The combination of rising home prices and limited entry-level homes for sale is prompting many home shoppers to consider homes that need renovating.

Replete with inspiration at their fingertips – like Pinterest, Instagram, and various home renovation TV shows – some home shoppers are comfortable tackling home renovation jobs to find a home that balances their needs with their budget."
Just over half of all respondents said they would be willing to buy a home in need of some TLC and spend more $20,000 to make the home fit their needs.
The most common 'expected' renovation is a kitchen remodel. These can run anywhere from $22,000 for a minor remodel to $66,000 for a major remodel.
This isn't a new trend by any means. According to the Joint Center for Housing Studies at Harvard University, home improvement project spending reached a new high in 2018.
"Americans spent $336.9 billion on remodeling projects, up 7.4% from the $313.6 billion a year earlier."
Home renovation television shows have given many buyers hope that they could renovate a home they can afford into their dream home!
Are you a home-owner considering a renovation? If so, here are some additional resources to help guide your way.
Bottom Line
If you are one of the many Americans considering buying a home this spring, let's get together to help you find a house with the potential to be your dream home!
Your Employee Home ownership Program is team of experts in your corner who can help guide you with your financial health in mind. When you contact your benefits adviser you'll gain access to the financial health and mortgage review at no cost to you.
Our mission is to provide you with the knowledge, tools, and network to help you achieve your goals. Ask your employer about employee housing assistance. If your Human Resources Department needs additional information, contact us.